About Us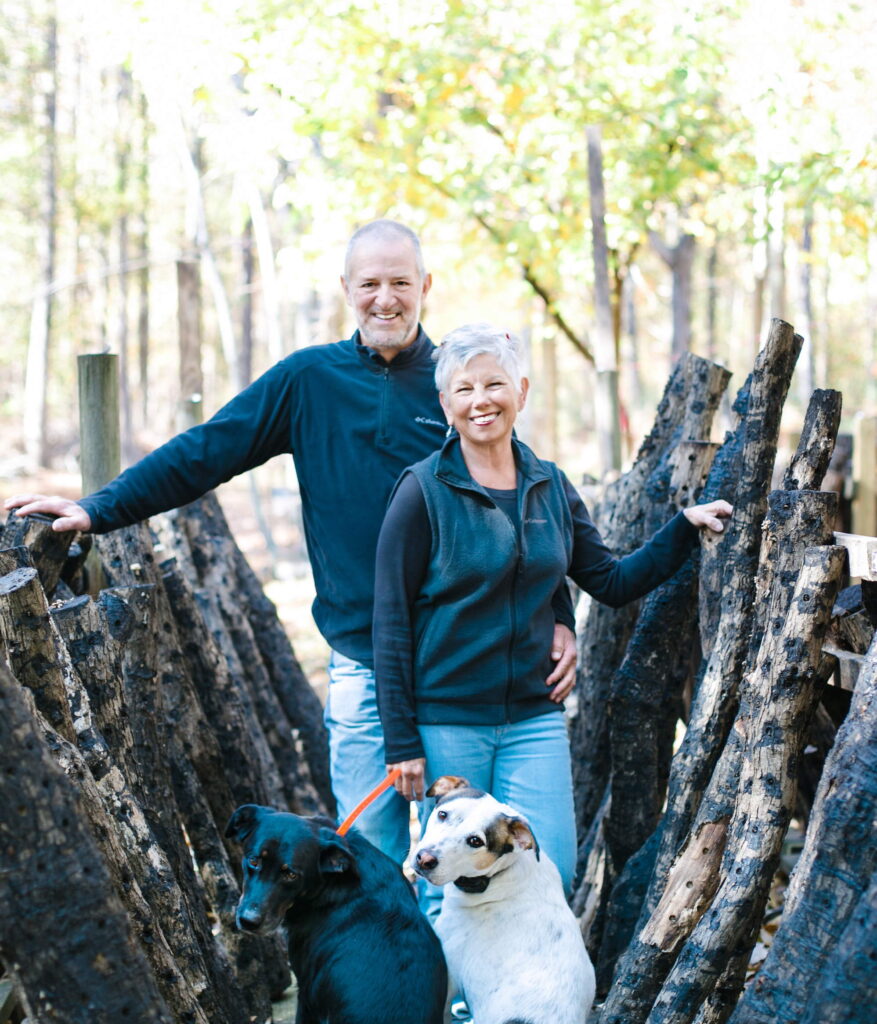 Fogwood Food LLC is based on a small family farm in Rockingham County, North Carolina. Owners Brenda Sutton and Rex Inman found well established blueberry bushes on the property when they purchased the primarily wooded land in 1998.
Shiitake Mushrooms seemed the most sustainable crop to begin at Fogwood Farm. The first mushroom logs were inoculated in 2004 and harvest began in 2005. Initial sales were primarily at farmers markets with lots of consumer education happening.
For the next fifteen years, new logs were added into the growing production. The naturally grown blueberries were expanded, and blackberries added to the farm. In 2013, annual baby ginger and turmeric crops were introduced.
Meanwhile, Brenda had an increasing concern about the amount of local produce waste she observed with farmers at the markets. So, she began making and selling jams and jellies in the Fogwood Farm inspected farm kitchen—developing signature recipes that would take advantage of local produce from other farms in addition to Fogwood Farm harvests.
After the couple "retired" in 2013, they began working full time with Fogwood Food LLC.  Finally sales could be expanded to restaurants, grocers, specialty stores, and distributors.  Today, Fogwood products can be found throughout North Carolina and into Virginia.